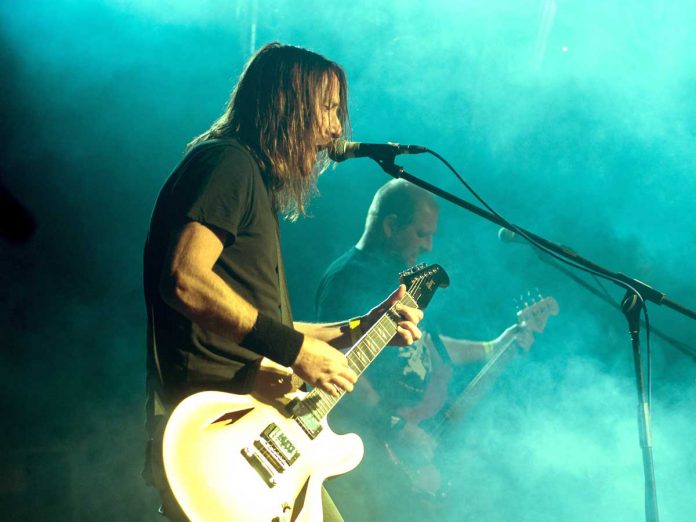 It's too good to be true – a three day music festival with free camping for under £100.The Big Fake Festival returns for a third year to the beautiful setting of Thoresby Park in Nottinghamshire from 2nd to 4th September.
2016 has seen the largest Fake Festivals tour to date, with 33 festivals taking place throughout the summer across the UK. The end-of-season finale takes place inside the Fake Festivals Big Top, with free secure parking and camping for up to four nights, as well as 20 world-class tribute bands.
"We have had a phenomenal year on the tour, with nearly all the festival dates being sold out," says Jez Lee, owner of Fake Festivals. "The wet weather at the start of the season didn't seem to deter festival-goers, with crowds reaching maximum capacity in the marquee."
"As a 'thank you' to those who have supported us on this year's tour, if you enter a valid ticket code from a previous Fake Festival, we will discount your ticket to The Big Fake Festival by a massive 50%. This makes the three days even more affordable so everyone can join in the party."
To buy your ticket, just go to ww.fakefestivals.co.uk  and click on The Big Fake Festival and then book your ticket. If you can't find your ticket, then don't worry as Fake Festivals will be emailing everyone who purchased tickets through their website with their ticket codes as a reminder.
The line-up for the weekend is as follows:
Friday 2nd September:
Flash
The Fillers
Antarctic Monkeys
Coldplace
The Total Stone Roses
Green Date
Aladdinsane (David Bowie Tribute)
Saturday 3rd September:
Jilted Generation (The Prodigy Tribute)
Oasish
Four Fighters
Kazabian
Blondied
The Really Hot Chili Peppers
Stereotonics
Sunday 4th September:
The Stones (The Rolling Stones Tribute)
Bon Jovi Experience
New2
The Jam'd
Musest
Kings of Lyon
For more information please visit www.fakefestivals.co.uk