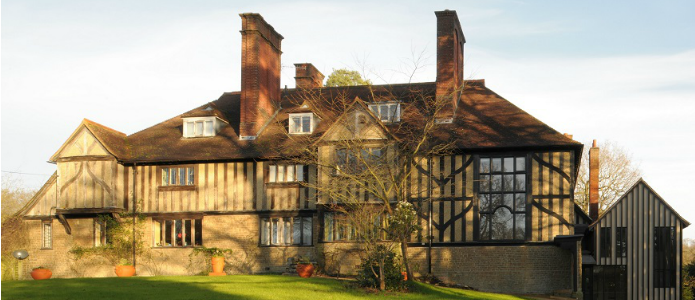 Heritage experts have played a key role in the opening to the public for the first time of the studios of an eminent Victorian artist and his designer wife.
Focus Consultants supported a successful second round bid to the Heritage Lottery Fund (HLF) for £2.4million grant funding in support of the project at the home of G F and Mary Watts.
Watts Gallery Trust has now recreated G F Watts's studio and created a gallery dedicated to Mary Watts's work in the east wing of the Grade-II listed property Limnerslease in Compton, Surrey, which has just opened to the public for the first time.
As well as seeing where the couple worked, the public can also view some of their most famous paintings and sculptures, including The Court of Death (c. 1870-1902, Tate Britain), a huge painting that took G F Watts 32 years to complete. Watts's last major work, it is displayed upon a recreation of the original pulley system designed by the artist to allow him to work upon the vast canvas in its entirety.
In addition to helping to secure the grant, Focus Consultants project managed the restoration scheme – part of a £4million project to secure and restore this important site in the arts world.
"This was the latest in a number of key arts and heritage restoration schemes that Focus Consultants has been proud to have played a role in, and we are delighted that the studios of artists G F Watts and Mary Watts are now open to the public to visit," said Steven Fletcher, a Partner at Focus.
"The principal aims of the project included establishing a centre for heritage learning and research, showing the late 19th Century domestic, social and working life of two leading Victorian artists, and to sustain the future of an artists' village, to secure the long-term future of the Watts legacy and wider estate, and we were delighted to have brought our expertise to this development."
Carole Souter, Chief Executive of HLF, said: "The opening up of Watts Studios is set to benefit the local community, making a serious contribution to Surrey's tourist economy and helping create a sense of confidence and pride in what Compton can offer visitors both domestically and internationally."
Perdita Hunt, Director of Watts Gallery – Artists' Village, said: "We are grateful to HLF and to the Trusts, Foundations and many generous individuals who are enabling us to save this important part of our cultural heritage."