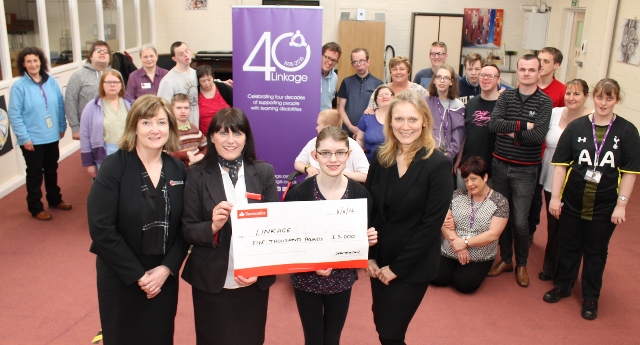 The Lincolnshire-based charity, Linkage, has welcomed a £5,000 grant from the Santander Foundation to fund IT equipment and accessories for adults with learning disabilities.
The grant will help provide photographic equipment and technology at the
Linkage@Quayside centre on King Edward Street, Grimsby, for the clients who attend on a daily basis.
Linkage Chief Executive Valerie Waby said: "The grant is a huge help to us and especially in providing new equipment for our clients. There is huge demand for a wider range of daytime activities for our Adult Skills service."
Kerry O'Connor, Branch Director at Santander in Grimsby, said: "It was great to meet the team at Linkage and make this contribution towards their work. This grant will help their creative work especially in photography and I look forward to seeing the results. We're especially pleased to help Linkage in its 40th anniversary year."
Linkage operates adult skills services at locations across Greater Lincolnshire, as well as specialist further education in Grimsby and Toynton All Saints near Spilsby. The charity was set up in 1976 to bridge the gap between school and adulthood.