The popular annual Sandringham Game & Country Fair is back again in 2022 with its usual blend of family and countryside entertainment.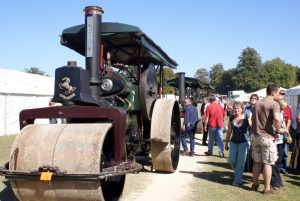 See exciting displays in the two action-packed main arenas or one of the smaller rings. 'Have a Go' activities are available for the children and there's absolutely loads to buy, see and do. It really is a family day out, with something to captivate the youngest to the oldest, including the family dog!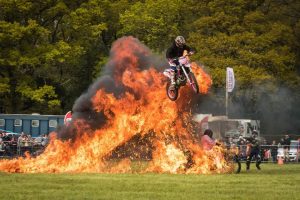 All the entertainment and the hustle and bustle returns. With it comes some returning star attractions; the Horse Boarders are back with their high­speed equestrian competition and last year's show stoppers, The Stannage International Stunt Team, also join them with their own brand of high-octane thrills and skills.
This year there will be an enhanced food section with guest chefs Simon Whitehead, Andrea Wallace and associates serving up a diverse array of tasty recipes. Relax in the large food court that offers great street food and drink, whilst relaxing to the background music of jazz & folk.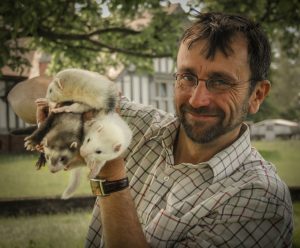 There are of course all the old favourites – a craft village, country sports exhibitor & traders and lots of country sports to 'Have a Go' at. Try clayshoot, airguns, archery & paintball in the shooting village, or even try your hand at fishing. There's a wide range of dog competitions with Gundog Scurries, Fun Dog Show, Lurcher showing and Racing on both days and Whippets on the Saturday. The family pooch will have a great time joining in so don't leave them at home.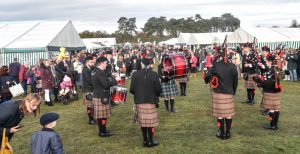 If you venture down to the Chainsaw Carving area there is a special feature which started at the recent Burghley Game & Country Fair as part of the Queen's Jubilee Celebrations – the carving theme was 'A notable event in the Queens 70 year reign'.
The four carvings are:
1969 One Small Step for Man by Lorraine Botterill.
1966 England's World Cup by Shane Green
The Life of Red Rum by Henry Hepworth-Smith
2022 A Lost Childhood (Ukraine) by Nikolai Gleba – This carving is based on a true news story of a 5 year old boy who walked alone across Ukraine to the safety of the Polish border in March this year.
The carvings are to be finished at Sandringham and sold by auction on Sunday 11th September.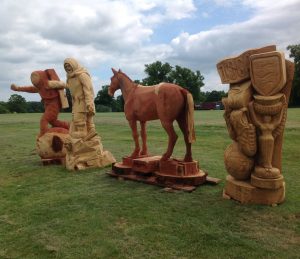 Sandringham Game & Country Fair will take place on Saturday & Sunday 10th & 11th September, 10am – 6pm.
Book your tickets now at www.livingheritagecountryshows.com/tickets or ring 01283 820548